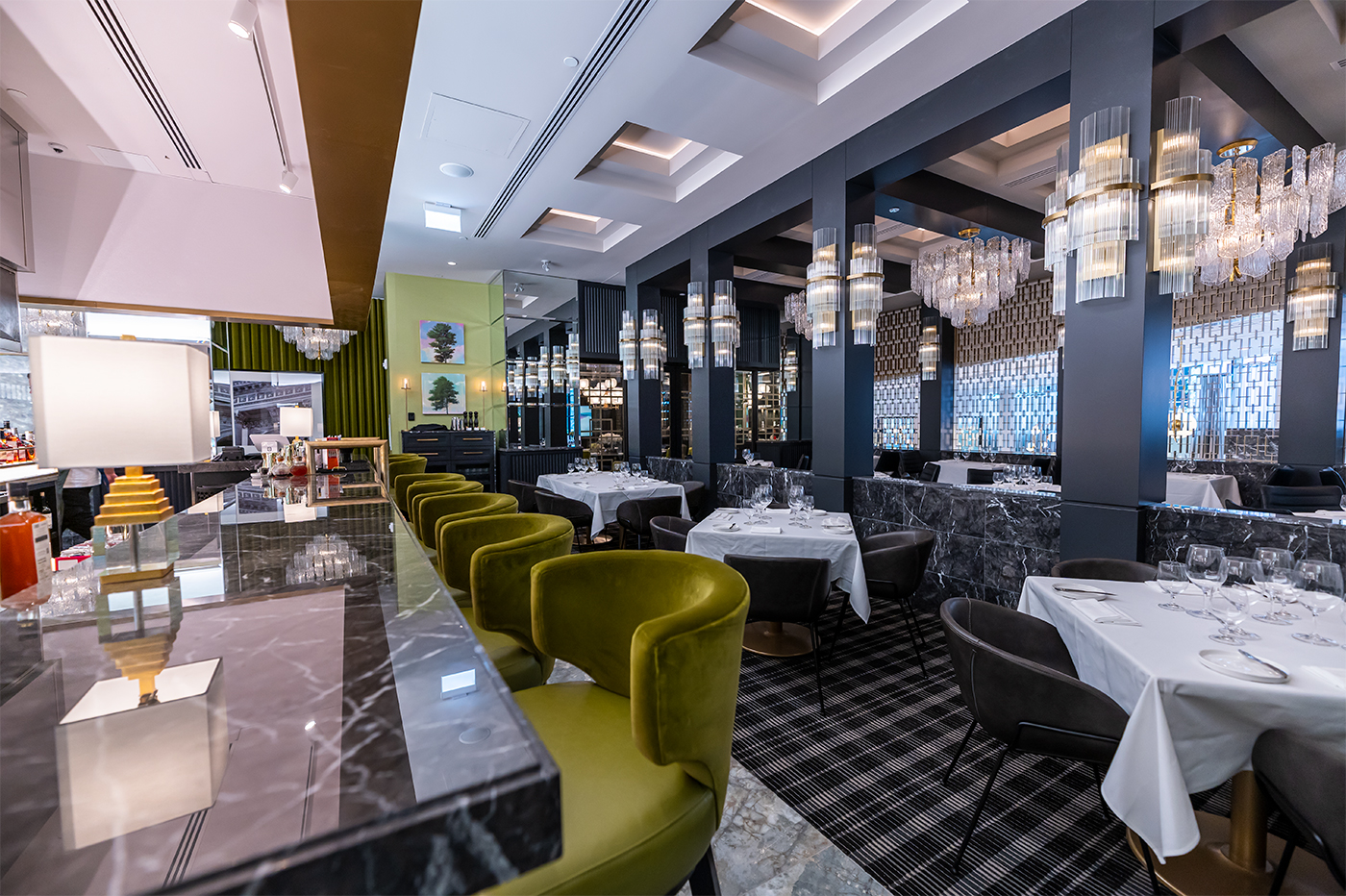 There's a new fine-dining Italian restaurant in the Beltline
Restaurant Luca combines high-quality Italian imports with local Alberta ingredients to bring Calgarians a new take on Italian cuisine.
One of Calgary's best dining neighborhoods has a new fine-dining Italian restaurant. Luca-Restaurantpart of a group of Italian restaurant concepts located at the base of Olive Tree apartments, offers a refined and creative menu of handmade pastas, trattoria classics and more.
Led by Culinary Director Giuseppe Di Gennaro (formerly de Cotto), Luca's team imports a variety of ingredients from Italy and combines them with locally sourced ingredients to create a uniquely Albertan version of his dishes – but the The food and drink options' roots are Italian, through and through.
Pasta is in the spotlight at Luca, with homemade options like fettuccine with wild mushrooms, porcini mushroom cream and truffle pesto, or garganelli with duck confit, candied onions, white wine and sage. Or you can opt for meat and seafood dishes like a "saltimbocca" veal chop flavored with prosciutto and sage, or a lobster risotto big enough for two people.
The menu also features a classic Bistecca Fiorentina – a 30-ounce bone-in roasted ribeye served with fingerling potatoes, roasted garlic and a small Caesar salad (a perfect dish to share among all at your table) .
As for drinks, the wine list offers an impressive mix of Old and New World options, all specifically chosen to complement the dishes on the menu. Cocktails, meanwhile, range from classics like a traditional Negroni or Aperol spritz to more modern creations like The Invisible, which is made with white rum, gin, vodka, Cointreau and your choice of Jolly flavor. Rancher.
Regardless of what you order from Luca, you're sure to enjoy dining in elegant surroundings accented by green suede and black leather chairs. There's also a library wall filled with blue vintage books (which took months to collect). A marble-topped bar and kitchen sit in the center of the room, allowing you to watch the culinary team at work.
Stop by Restaurant Luca for creative takes on Italian classics and be sure to check out the other new restaurant concepts behind The Oliver.
524 10 Ave SW, 403-261-1777, lucayyc.com