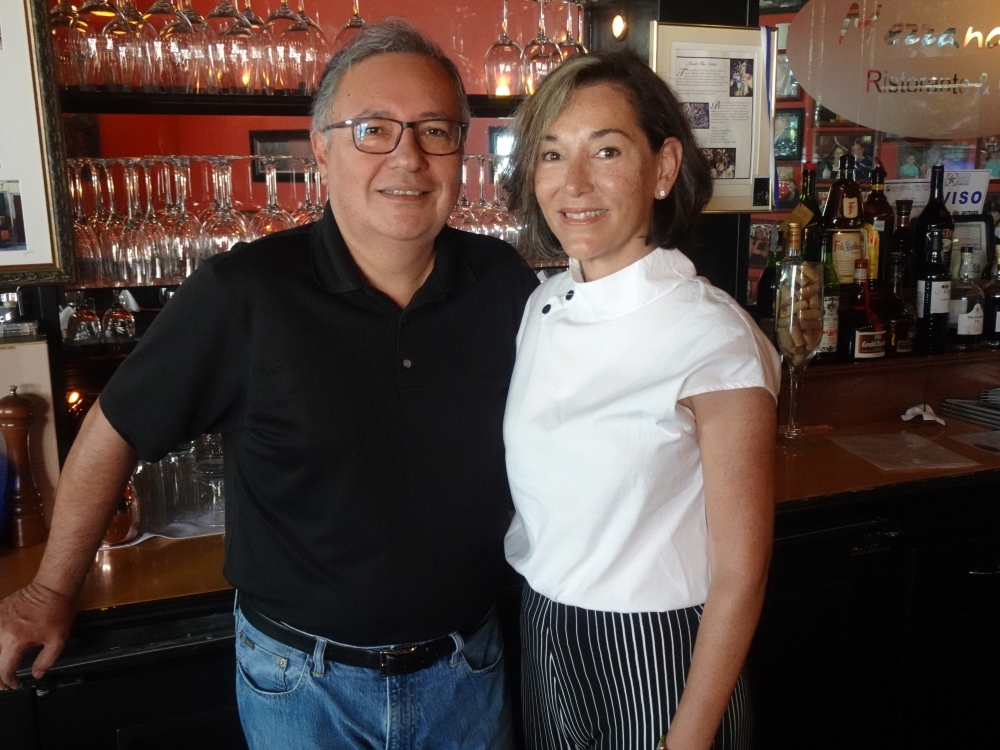 The husband, wife team specializes in Italian cuisine at Cy-Fair's Mezzanotte Ristorante
Gerry and Adriana Sarmiento had no experience – other than their love for food – when they entered the restaurant business. The two met as employees of Compaq, an IT company specializing in information technology.
"We are not restaurateurs. It's not our story, "said Gerry.
The couple have lived in Cy-Fair since their marriage in 2004. Adriana wanted to move to a quiet neighborhood to start a family. The couple realized that there weren't many restaurants in Cypress at the time, and they often drove to other parts of town, like the Galleria or downtown from Houston, for dinner.
The Sarmientos opened Mezzanotte Ristorante in 2005. They have considered serving Peruvian food since Gerry is from Lima, but they haven't seen a demand for it among the residents of Cy-Fair.
They finally decided to open an Italian restaurant without intending to operate it; they were only planning to fund the business and let someone else run the restaurant. However, these plans changed after a few years of operation.
In 2007, the couple had a rough year and debated closing the restaurant. However, Gerry said he wanted to continue the business and decided to take matters into his own hands by learning to cook. He became the chef of the restaurant and Adriana became the general manager.
"It was very, very difficult because I had never cooked professionally in my life," he said. "Someone had to do it, so I learned really quickly, and it just became natural for me."
Gerry had taken a few courses at the Culinary Institute in New York and the Culinary Institute of America. However, most of the recipes came from her own desire to cook and try new foods.
"I've always been in the kitchen, so my inspiration for recipes comes from years of eating," he said.
Mezzanotte serves Italian dishes and offers specialties every week. On Wednesday evenings, they serve tapas plates; Thursday evenings, a special three-course filet mignon; and shows are organized on weekends. Gerry said about 80% of the patrons who dine at Mezzanotte are regulars and know the waiters, who are longtime employees of the restaurant. Most of the servers have been at Mezzanotte for at least seven years, he said.
Gerry said he has no plans to expand Mezzanotte or turn it into a franchise.
"We are very satisfied with this operation," he said. "We're just planning to stay that way."