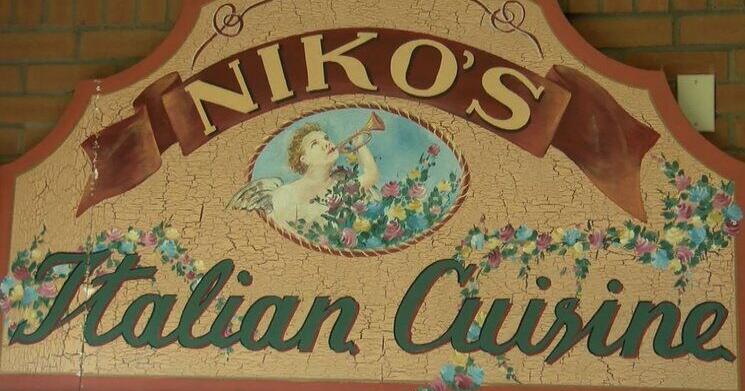 Small Business Spotlight: Niko's Italian Cuisine | Kentucky
A hidden gem of a restaurant sits on Owensboro's busiest road, Niko's Italian Cuisine, started by a husband and wife who moved to Owensboro nearly 20 years ago and started this business from zero.
"Since we've been here, we've been here, in the restaurant, day and night," said Lola Nousiadis, co-owner of Niko's. "It was tough. It was very tough. The restaurant business is a very tough business anyway.
But through years of hard work and cooking skill, Niko's has made a name for itself, and Niko's co-owners say what separates them from the rest of the city's restaurants is what's going on. in the kitchen.
"It's like cooking at home," said Lola Nousiadis. "If we don't like the dish, we're not going to give it away, because we don't like it. If I can't eat it at home, I'm not going to serve it here.
Care for every dish that comes out of the window has helped Niko grow over the years, but the death of Lola's husband and the restaurant's owner and namesake, Niko, has halted all that growth, but the town of Owensboro looped his arm around this local business.
"People, they supported us after Niko died," said Lola Nousiadis. "We thought that would be it, but Spiro wanted to keep going."
And since the death of the patriarch of this family, Lola's son, Spiro, has taken his place.
"Without him, we wouldn't be here," said Spiro Nousiadis, co-owner of Niko's Italian Cuisine. "He motivates me every day, still, to keep doing this. There were many times I thought about quitting or leaving after he passed away, and he's just my main motivation.
Lola and Spiro continue to rise early and stay late every day to run Niko's, and although Lola plans to retire soon, she thinks her husband would be proud of the restaurant she and her son continue to operate.
"I think he's proud of us," said Lola Nousiadis. "We tried so hard. We are still trying.