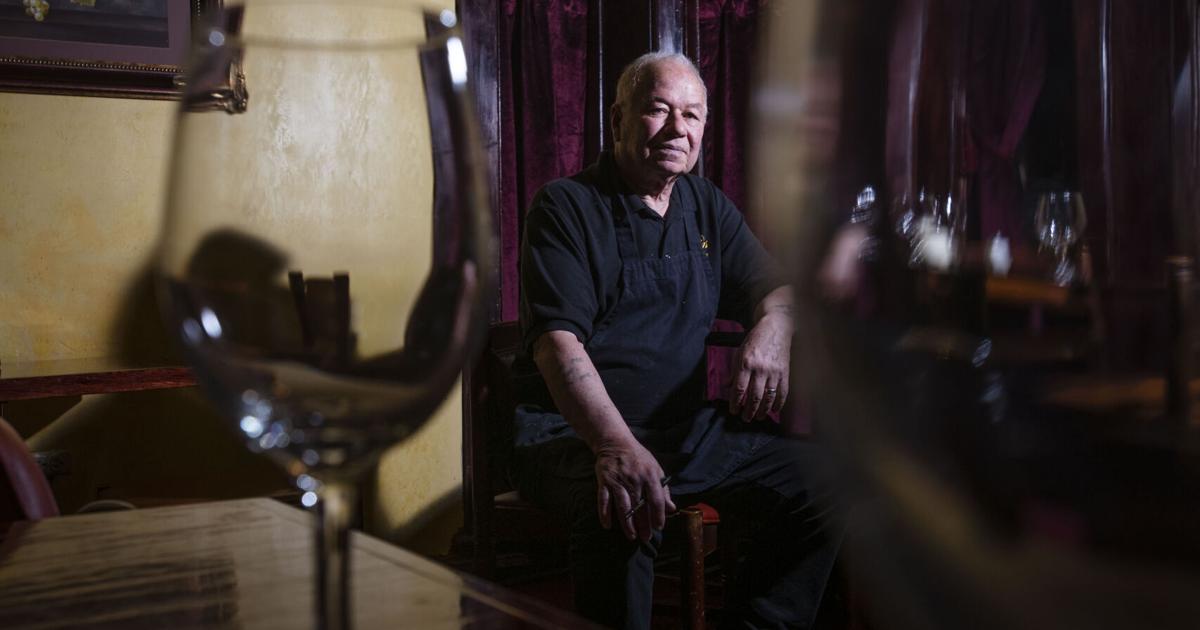 Sing and feast at this southern Colorado Italian restaurant | Colorado Envy | Way of life
TRINIDAD • Forgive the silence. Frank Cordova is busy.
Difficult to find the time to sing between filling the gaps in his team, especially in the kitchen. The 78-year-old founder and owner of Rino's Italian is cooking tonight. He rushes back and forth to greet guests, rushing back and forth like he's still that long-haired rock-n-roller in the black-and-white photos on the wall.
But eventually, with everyone served and happily feasting on plates full of pasta, Cordoba takes a break to do what he does best. He grabs the mic, turns up the volume.
"Where it started, I can't begin to know…"
And soon the customers are on their feet, swaying from side to side and clapping along with the waiters, and the children are dancing with the old man, and everyone is shouting it loud with him: "Sweeeet Caroliiine-buh-buh -buh-good tiiimes so good!"
For 20 years now, the good times have been rolling at Rino's, "the home of the famous singing waiters".
The restaurant occupies an 1880s church building, livening up a corner of Main Street in this former mining town that tends to sleep during the offseason when Texans aren't crossing into southern Colorado.
As for Cordova, it seems he never sleeps. He has his niece helping him, rushing around her that night.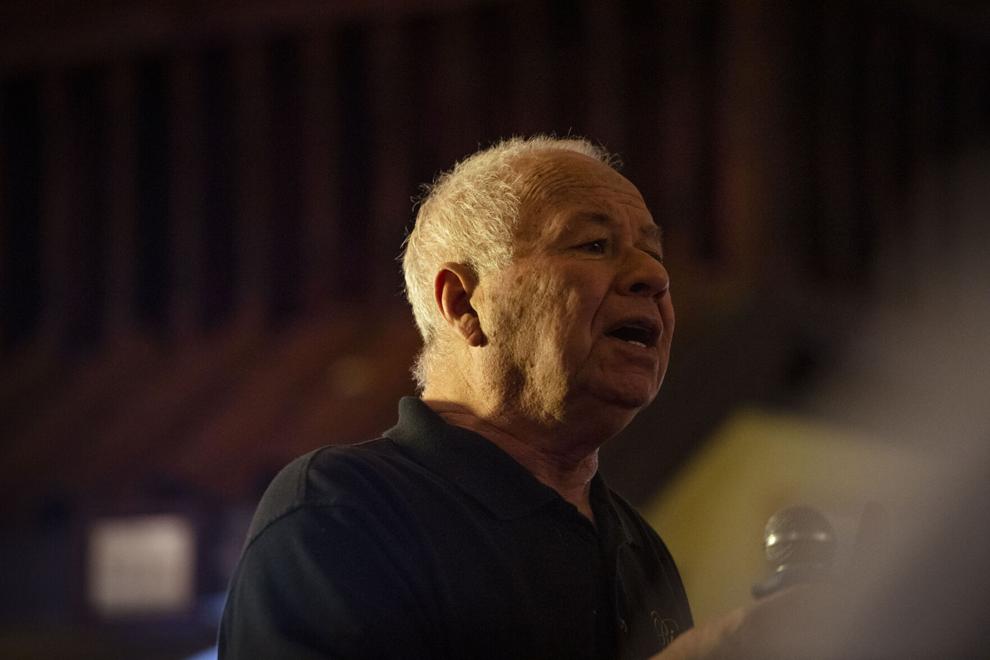 "I'm a workhorse, but my uncle can outrun me," says Kathee Adams. "And he is 78 years old!
Withdraw? "I don't think that's going to happen," says Cordova's longtime friend Patrick Valdez, who dates back to their teenage years in Trinidad. "He likes to be around people. He needs to entertain people.
Withdraw? Cordoba laughs. "I'll probably end up exhaling instead."
As it should be, his cuisine has a kick, the signature of his native region. The green chili squid is a favorite. The house offers a special spicy marinara, and jalepeño and chipotle heat up other pastas.
But above all, it's familiar classics running up and down the menu, created by the French technique he learned in Las Vegas and the Italian tradition that is at the core of his being. Above all, Cordova likes to call its menu simple. "Simplicity," he says, "is key to everything you do."
Simplicity. It's what he was looking for after decades in big, shiny cities – to enjoy the musical dreams he dreamed of as a poor kid in little Trinidad, but to enjoy little else.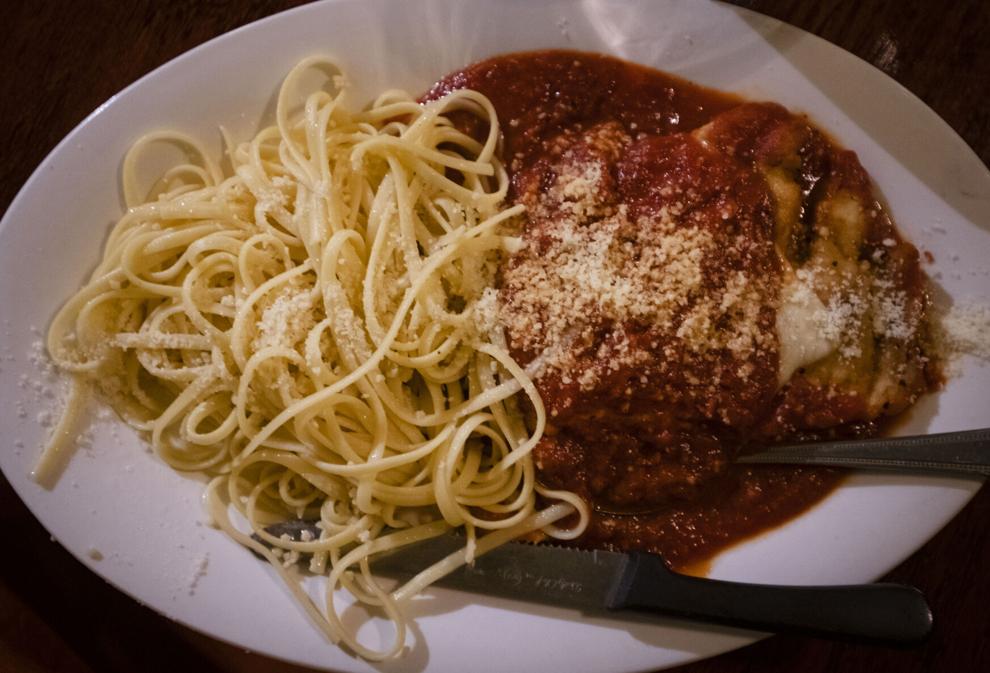 Cordoba's faded tattoos allude to a past life, a fast life. "Love me or leave me," it reads, and he takes the blame for the women who came and went. This long-haired kid in the photos was living the dream with his band in Hollywood in the 1960s — a dream, he says, that was likely undone by partying too much. "I hate to say it, we were getting in the pot a little too much and all that," he says.
But since returning home to open Rino's in 2002, he's settled down. He is married to an artist, whose work adorns the walls of the restaurant. A painting depicts Cordova's grandparents, who came to Trinidad from Italy during the coal boom.
Cordova was born in 1943, one of Carmella Rino's 14 children. The boy's father had been in and out.
"We had a tough life," Cordova says.
He remembers the sponge baths. Remembers heating water on the stove when the stove was running. Remembers covering the holes in his shoes with cardboard. Remembers smelly clothes. Remembers many fights.
But the gloom was broken by her mother's voice. She sang on the piano, captivating the children. "She was wonderful," Cordova says. "She did her best."
Hard work was also learned. That's what Cordova turned to when the music didn't pan out in Hollywood. He turned to painting houses, cleaning carpets and waiting tables.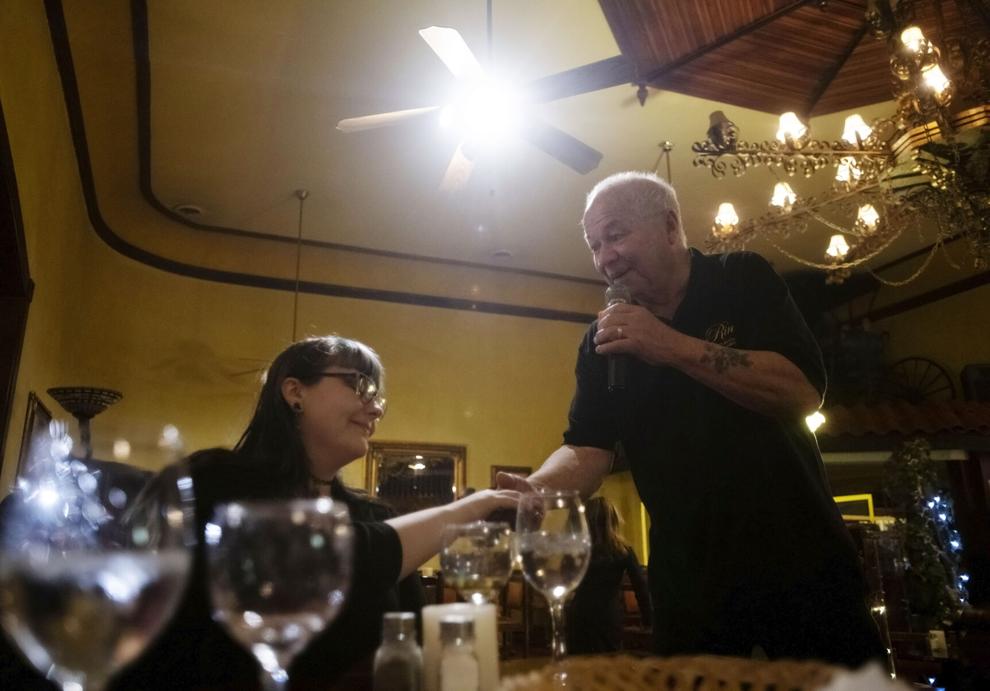 "I worked three jobs for 20 years," he says. "I was lost."
He was found by his brother, also a musician, who had opened a club in Vegas. The concept: singing waiters. Cordova would sing and serve before bringing the concept home. He named Rino's in honor of his beloved mother.
"I was hoping to sit with her and talk with her," he says. "She couldn't hear some of the Italian songs."
She died just before the birth of the place. But her spirit lives here, embodied by her restless son.
The performance of "Sweet Caroline" seemed grueling. But no, Cordova has another one in it.
"Fill my heart with songs, and let me sing forever…"
On the menu
If green chili isn't your thing, there's the more standard fried calamari, but with the sautéed twist of marinara, pepperoncinis and red onion. Other entrees ($12 to $14) include antipasti, shrimp sautéed in butter, garlic, and white wine, and artichoke hearts tossed in the same mix.
Familiar favorites on the protein side ($20 to $22) are Chicken Parmesan, Chicken Marsala, and Chicken Florentine. The chicken and eggplant cardinal combines the two with mozzarella, chili strips and wine sauce.
Pasta ($17-$25) served with salad. Penne rustica is a specialty – Italian sausage, red peppers, onions and mushrooms in a spicy marinara. Another specialty is called Chico's, bringing together chicken and shrimp with cream sauce, parmesan and feta on penne pasta. The same stars on shrimp and sienna chicken, with a surprise chipotle seasoning in the marinara.
The spaghetti and meatballs, fettuccini alfredo and linguini with mussels and clams are must-haves. Also: grilled salmon with white wine, lemon butter sauce, shallots, capers and crushed tomatoes ($21.95); Tilapia Di Val, a white fish sautéed with spinach, mushrooms, tomatoes and jalapeno over pasta ($22.95); and mahi mahi, glazed with a mango habanero sauce ($19.95)
Steaks ($31) are also popular, including New York filet mignon, rib eye and striploin. Served with vegetables and choice of baked potatoes or pasta.
Desserts ($7-$9): tiramisu, five-tier chocolate cake, New York cheesecake, and spumoni.
At the last check, 15 wines on the menu, with blends from Italy and California.