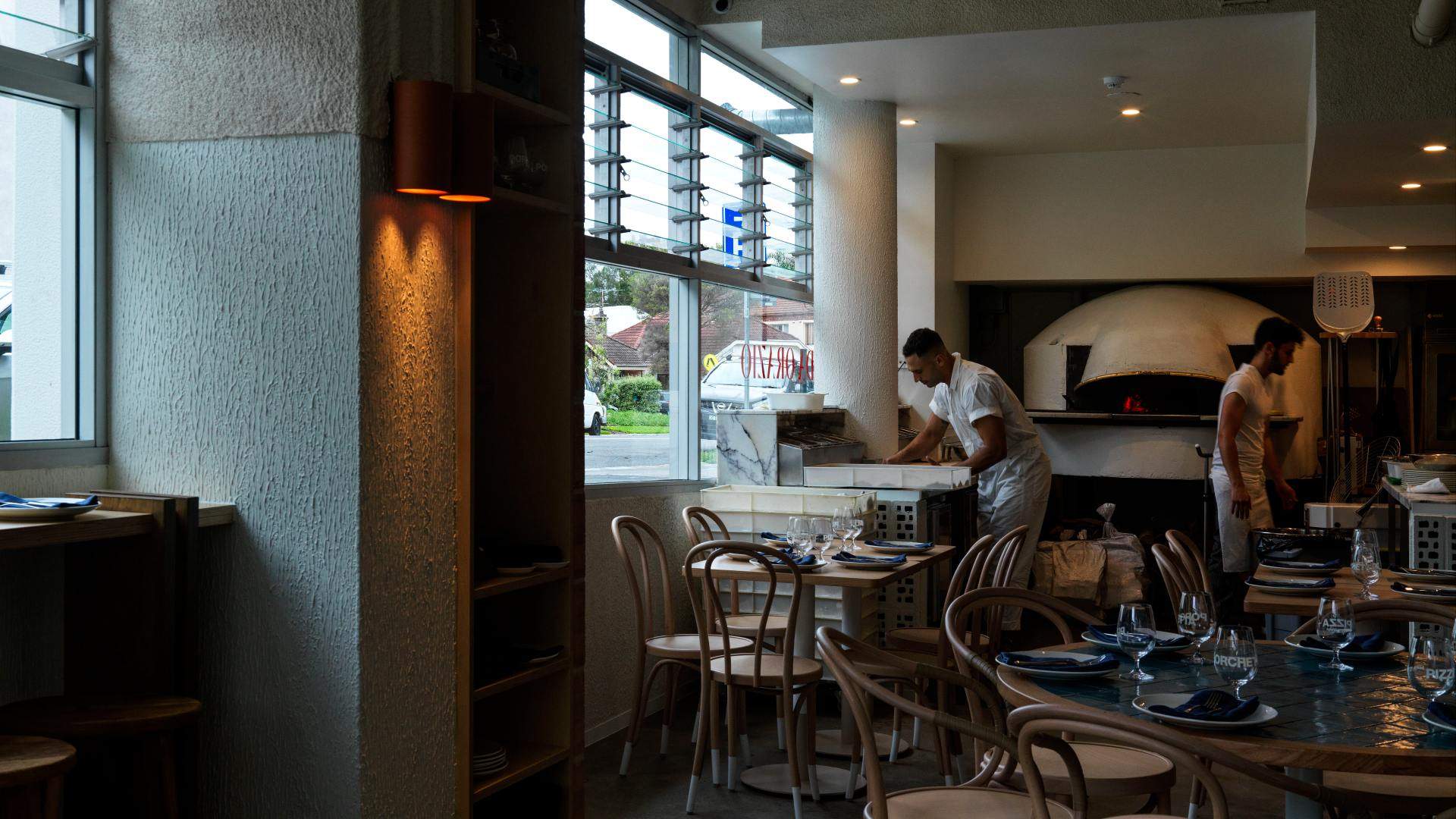 Orazio D'Elia reopens his beloved Italian restaurant Da Orazio with a new accompanying bar in Bondi
Longtime Bondi favorite Da Orazio will reopen in its original home on Wednesday March 30 with a new accompanying bar, Orazietto, joining it next door. Hallmarks of the original venue, including its red door and fan-favorite dishes, are all back on the menu, along with inventive new additions to the venue's lineup of Italian fare.
"In Italian we say 'il primo amore non si scorda mai', which means the first love you will never forget," says the restaurant's famous owner, Orazio D'Elia. "Da Orazio was my firstborn, my first love, so being able to bring the venue back to life means a lot to me and my team. I can't wait for all of our friends at Da Orazio to come back and welcome new friends."
Inside, the 90-seat restaurant has undergone a makeover, sporting a new look, but classic dishes like rotisserie porchetta with focaccia, fregola fruit di mare and antipasto plates haven't changed.
Alongside these mainstays, mortadella cacio e pepe and a new menu of fine pizzas are among the new additions. Pizza chef Matteo Ernandes uses a new contemporary pizza dough recipe for the bases which he says makes the bases "lighter and more digestible".
Next door, Orazietto can accommodate up to 40 people and doesn't take reservations. The atmosphere is more laid back and you can pop in for a drink, but all the food from Da Orazio is still on offer.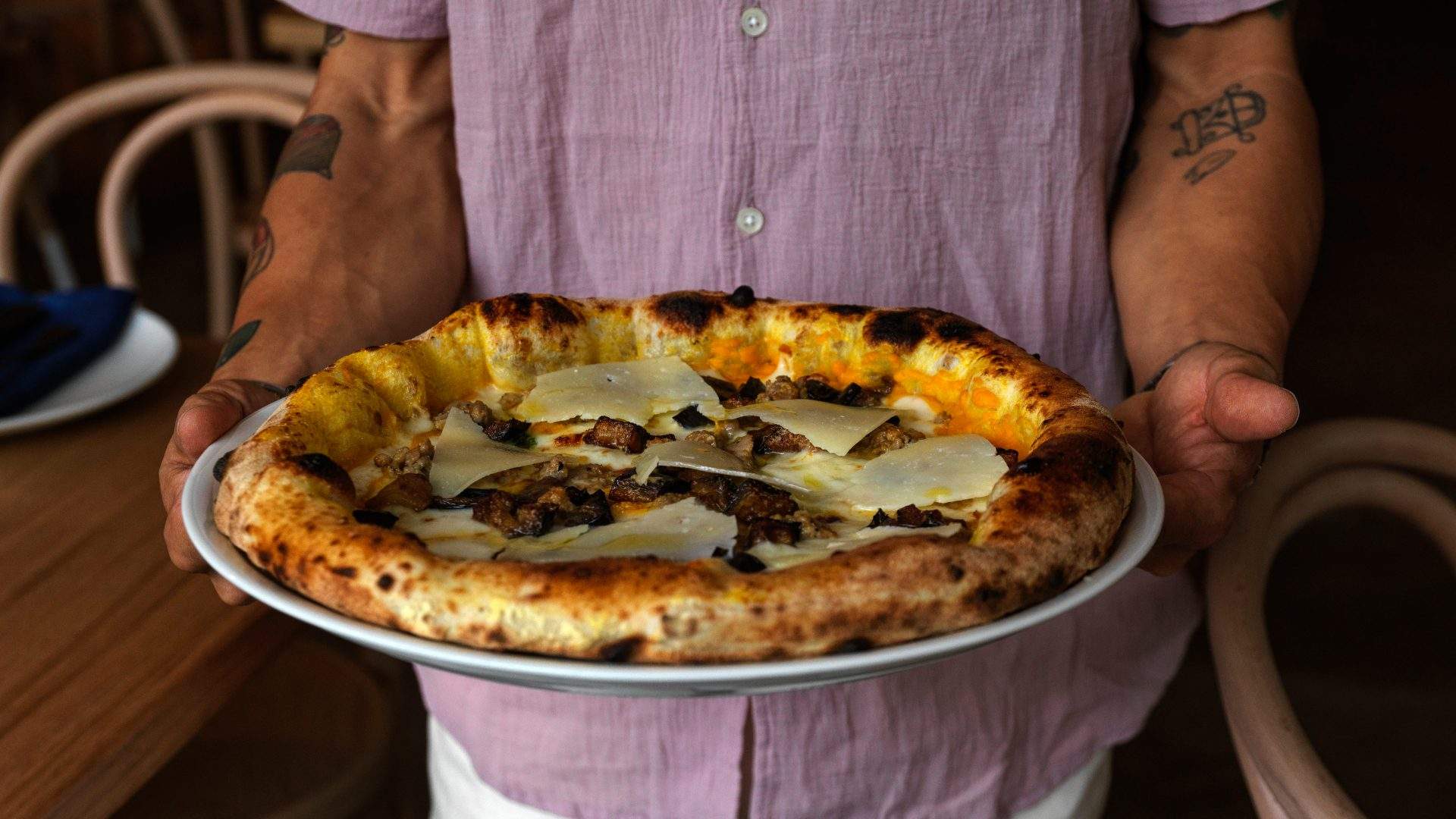 Da Orazio is located at Shop 75, 79 Hall Street, Bondi Beach.
Posted on March 29, 2022 by
Ben Hansen