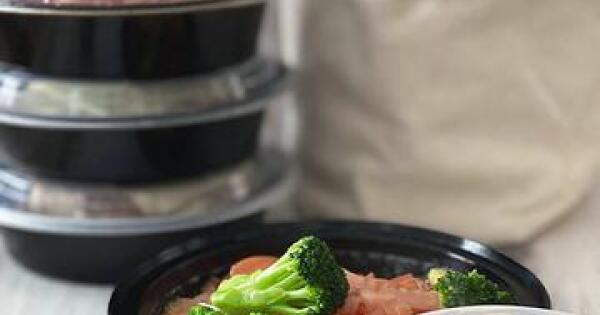 Nick's Catering offers Italian cuisine for all occasions
Posted: Oct 12, 2021 8:00 AM
After 30 years of operating as Nick's Restaurant on Starr Street in Danbury, owners Frank and Victor DeGirolamo decided it was time to transform their business and focus on their specialty: buffet dining.
Now known as Nick's Catering, the DeGirolamo brothers still serve the same quality and tasty food their old business was known for, but now locally at 31 Pecks Lane.
The two were thrilled to have the opportunity to open in Newtown, as both are longtime residents and enjoy feeding their neighbors and clientele throughout Fairfield County.
The current address is both the primary location for preparing and preparing all catered meals, as well as where people pick up their orders. Take-out lunches are available in individual portions between 11 a.m. and 1 p.m.
People can also meet Nick's Catering staff and purchase individual portions of takeout when they visit their stall at the Newtown, Bethel, Monroe and Southbury Farmers Markets. Most of the markets will continue throughout October.
Nick's Catering offers traditional Italian cuisine prepared daily that will appeal to all palates.
The extensive dining menu includes everything from delicious hot classics such as Eggplant Parmigiana and a huge range of pasta dishes to platters of American-style sandwiches. Depending on the tastes and preferences of the clientele, Nick's Catering will tailor its menu and service options to meet individual needs.
Pickup and delivery catering can be done regardless of the size of the event, as Nick's Catering has no maximum and has catered for parties of up to 750 people. Shipping is free for orders of $ 300 or more.
Nick's Catering can also offer a full on-site catering service for special events such as high school and college graduation ceremonies, weddings, baby or bridal parties, rehearsal dinners, business meetings, company parties and picnics.
Even though Nick's no longer has a formal dining room for people to gather in, Nick's Catering still delivers the great taste that customers fondly remember. No matter the time of year, Nick's Catering continues to bring family and friends together to enjoy each other's company while dining on the food they know and love.
A sample of the menu
Appetizers : Nick's Catering offers a variety of appetizer options, including delicious stuffed mushrooms, bruschetta bread, mini Italian meatballs, and arancini (rice balls).
Pasta: A notable pasta selection is the penne pasta with vodka sauce. There are also spaghetti, shellfish, and linguini pasta options.
Chicken: There are over half a dozen chicken entrees available for catering. The Chicken Campagna consists of tender pieces of breaded chicken and fresh red peppers sautéed in a garlic sauce.
Seafood: The Seafood Imperial is one of the best selling seafood selections at Nick's Catering. It's a combination of clams, scallops, shrimp, sole and squid, prepared in a pale pink sauce on linguini.
Nick's specialties: Nick's Catering is known for its many signature dishes that they've saved by popular demand, including Eggplant Parmigiana made with rolled eggplant stuffed with mozzarella cheese, prepared in a marinara sauce.
Vegetables: Some of the different vegetable options include fresh green beans, Parmigiana broccoli, and grilled vegetables.
Salads: The catering menu offers seven choices of salads, including the traditional Italian antipasto, potato salad and Caesar salad.
Desserts: Nick's Catering offers fresh cookies and brownies for dessert, as well as 12 inch cheesecake, 12 inch chocolate mousse cake, cannoli and tiramisu.
Sauce : Each type of sauce is made on site and sold by the pint. Choose from marinara, broccoli, meat, primavera and tomato sauce.
Nick's Catering, 31 Pecks Lane in Newtown, is open Monday through Friday, 7 am to 1 pm, but catering is available anytime, seven days a week. Call 203-304-9208 for meal information take out and catering. All major credit cards are accepted. Gift certificates are available for purchase. To see a full menu and prices, visit nicksnewtown.com. For more information about Nick's Catering, follow us on Facebook or send an email to [email protected]