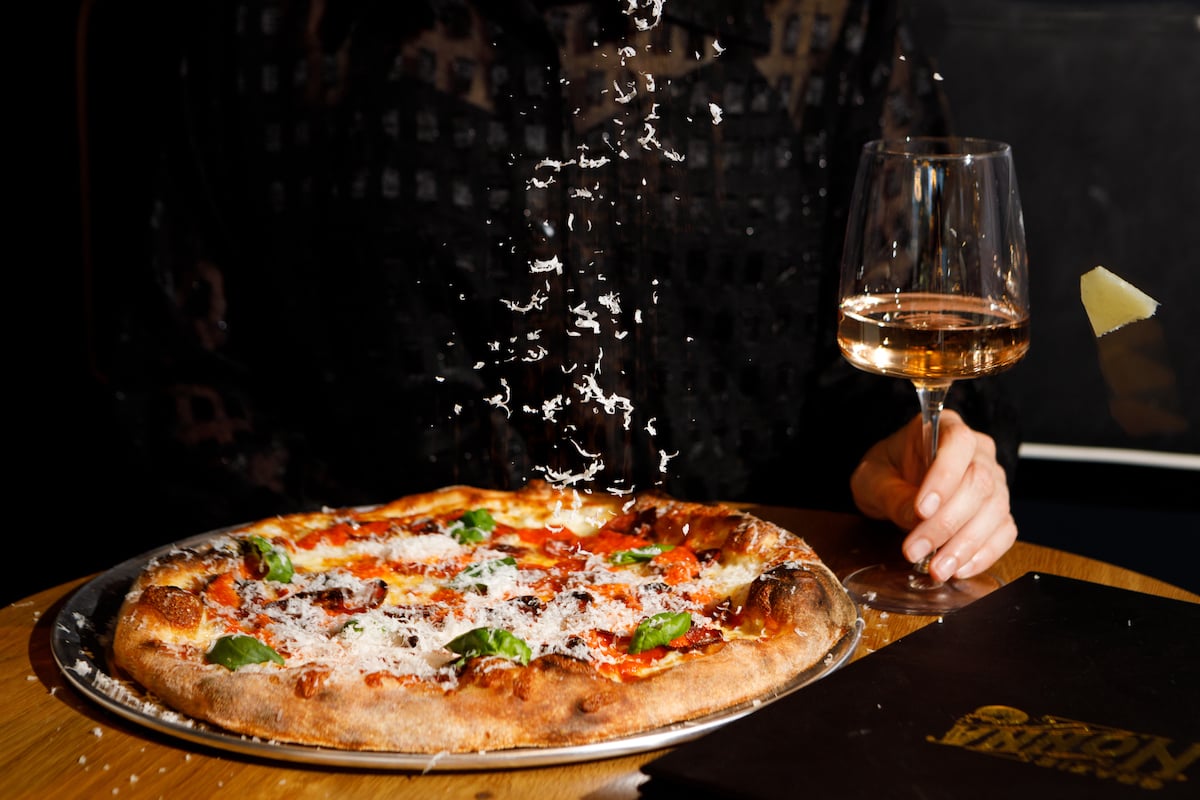 New Italian restaurant Grazie Nonna opens in downtown DC
Grazie Nonna, a red sauce and pizza joint, opens at Midtown Center DC. Photograph by An-Phuong Ly
Vodka sauce is already simmering at Grazie Nonna, a retro Italian-American restaurant and pizzeria opening in DC's Midtown Center on Friday, September 23. with Bammy chef Gerald Addison for the 80-seat company. The duo also operate an American fries restaurant, Little Chicken, nearby.
"Gerald and I have a common interest in Italian-American cuisine and a secondary obsession with pizza," says Patten. "And that's the real pizza."
Fanciers might be disappointed that the kitchen doesn't focus on one pizza style per se. The guys bonded over the love of thin, slightly crunchy New York-style pizza, but then mixed in fancy flour and came up with not-so-traditional combos like aged and fresh mozzarella, provolone, spicy pepperoni and a vodka sauce. whirlwind. The result is a crispy crust pie designed to hold creative fillings like summer corn, peppers, garlic cream and cheeses.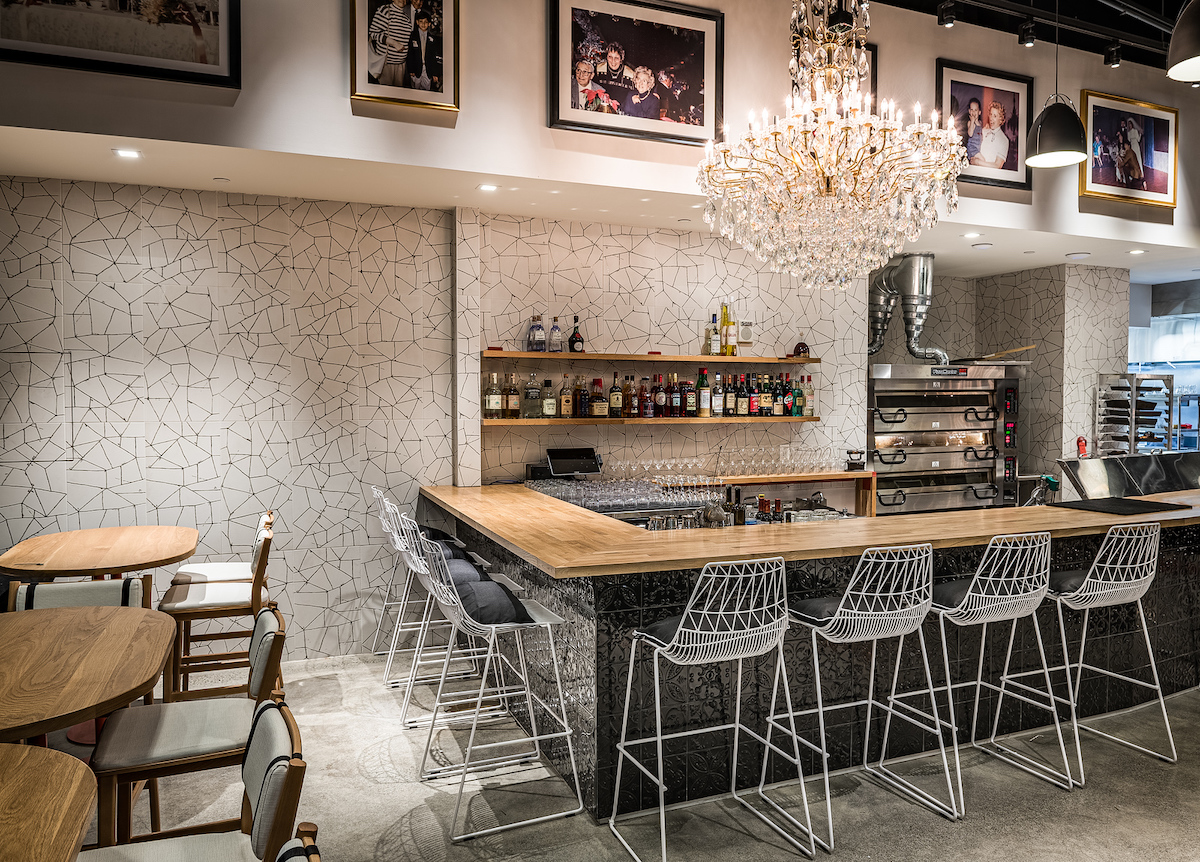 But pizza is only a small part of the menu. The team turned to neighborhood Italian-American joints in the northeast for inspiration. Diners in the elegant 86-seat dining room can start with antipasto platters piled high with giardiniera, cheeses, and meats, or dig into plates of crispy calamari or casino clams. Pasta, or "macaroni," includes classic bucatini in red sauce with meatballs, as well as creations like a riff on Patten's favorite sandwich in his native Philly with braised pork shoulder, broccoli, cherry peppers or pecorino. The kitchen takes more liberties with large sharing platters like a whole roasted "chicken vesuvio" – a Chicago specialty – with peas, potatoes and white wine sauce served at the table.
Next year, during the outdoor dining season, the restaurant will unveil a "pizza garden" with an outdoor bar. For now, drinkers can sit at the bar for hours of 70s-style amaretto and a variety of negronis.
Grazie Nonna. 1100 15th St., NW