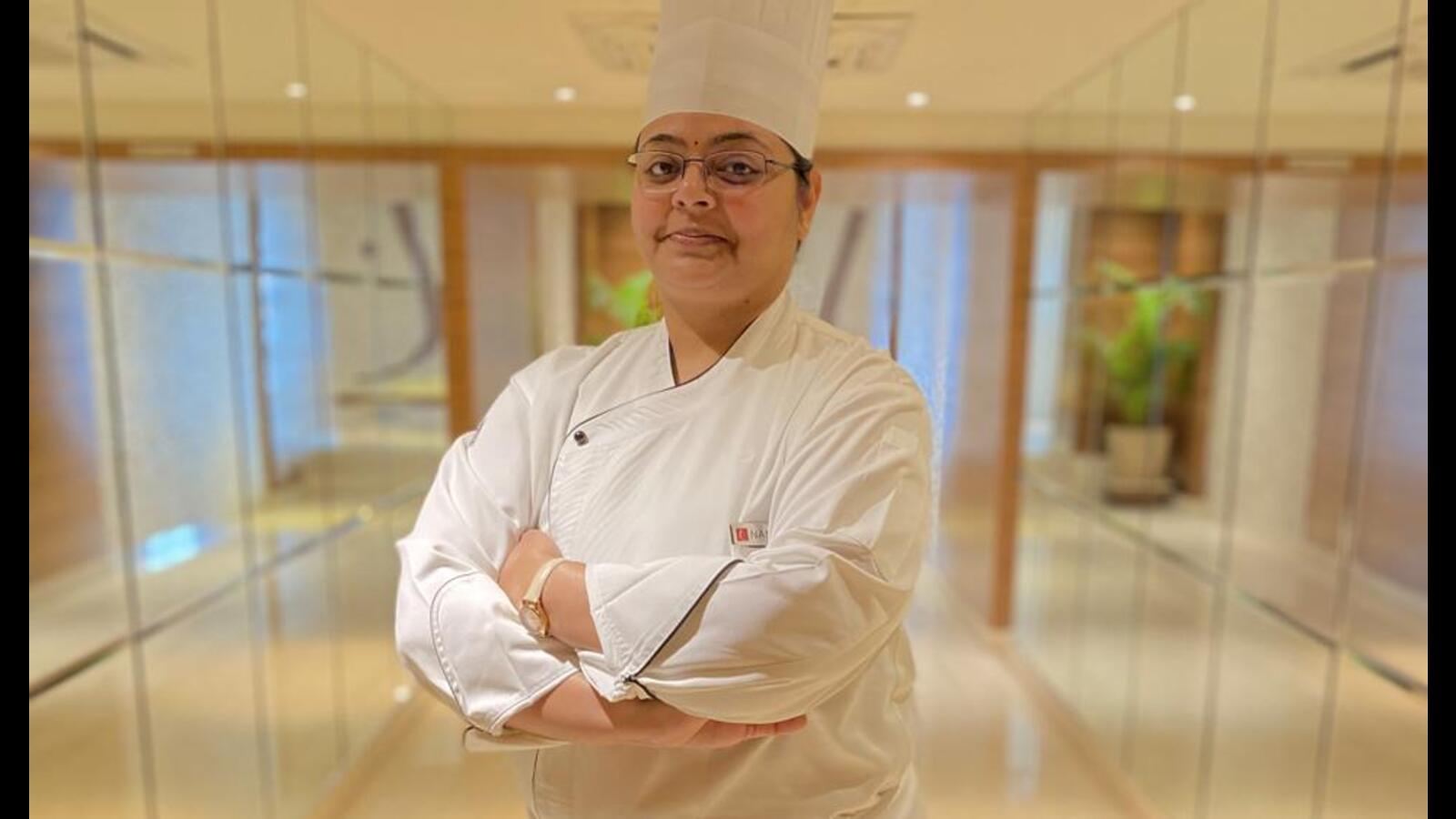 Italian cooking is the simplest: Chef Nandita Karan
Specializing in Indian and Continental cuisines, Nandita Karan, Executive Chef, The Lalit, Chandigarh developed a love for food and cooking early on. Inspired by her grandmother's cooking, she traveled the world to learn and perfect her cooking skills. A graduate of the Hotel Management Institute in Patna, she uses simple, fresh ingredients and loves to cook a delicious meal with lots of green vegetables. "Green vegetables have their own identity and can be enjoyed in exotic delicacies," says Karan who also enjoys Italian cuisine. We talk to her about her culinary journey and the growing food trends of 2022.
Question:Tell us about your culinary journey Responnse: I have my roots in Patna (Bihar), although I barely lived there. My professional culinary journey may have started in my senior year, but my love for food and ingredients grew at a young age. I have always been influenced by local cuisines and delicacies prepared by my mother and grandmothers. Over my two-decade career, I've been fortunate enough to work at some of the best properties across the country, in the UK and Australia. I have also worked with celebrity chefs such as Jamie Oliver at Jamies Italian Restaurant in Birmingham and Chef Sanjeev Kapoor at Khana Khazana in Mumbai. These last years at Lalit Chandigarh have helped me carve out a place for myself. I take care of several restaurants, events, food festivals, plan menus and establish food budgets. During the pandemic, we brought the focus back to healthy foods in the kitchen. Last year I was also awarded Lady Chef of the Year, by the ICF Indian Culinary Forum. I am grateful for the recognition and hope that my love for ingredients and deliciousness will satiate many other foodies and nourish their souls.
Question:Which cuisine do you like to cook the most and why?Responnse: I love cooking Italian food the most. Having worked with Chef Jamie Oliver and Chef Gennaro Contaldo in the UK, I learned about Italian culture and their eating habits up close. It is the simplest of cuisines, where only a few ingredients can do wonders.
Question: What are some of the new trends you see emerging in the hospitality industry?Responnse: Hospitality is an ever-changing industry. However, during the pandemic, there has been a drastic change in services and operations. Technology has come to play an important role in hospitality – an industry that relies heavily on human contact. While the service side has seen an increase in hygiene protocols and contactless operations; the kitchen staff have adapted by introducing immunity-boosting menus and incorporating nutritious recipes and superfoods, which will also rule 2022 as well. With people becoming more health conscious, aware of the nutritional values ​​of the foods they eat and the effect of our unsustainable consumption on the planet; sustainability has become more than a trend, it has become a way of life.
Question:What new trends do you see emerging?Responnse: Like I said before, sustainability is the biggest trend. People are aware of healthier options for various ingredients, which has increased the demand for alternative formulations. They resort to alternative meat (vegan) to avoid real meat; whole milk is replaced by soy and almonds. Consumers are looking for nutrition, they are looking for meals that incorporate superfoods, like seeds, gluten-free options like gnocchi and quinoa. However, I think simple healthy foods never go out of style.
Question: How would you describe your eating and eating philosophy?Responnse: I am a food lover, like most chefs. My philosophy is to always love what you eat and to respect food. I cook with fresh and local products. I'm not a fan of too many spices, which sometimes kill the flavor and the original taste of the product. When I dine at the restaurant, I always like to try the regional and local cuisine of this region.
Question: What are your favorite foods to cook? Do you cook them for your family? Responnse: As a chef, I constantly cook various cuisines for guests, but cooking for my own family brings me joy. I enjoy cooking local Italian and Indian cuisines because not only are they full of pristine flavor, but they both prioritize family and a love of food. The cultural similarities between India and Italy resonate with me. So on a lazy day, you'll find me boiling a pot of pasta or indulging in chicken rice curry. My soul meal consists of dal with lots of leafy greens, like palak, methi, or just spring onion or garlic, with a seasonal vegetable.
Question: Food is an ever-evolving art. Would you like to master it or create a legacy in it?Responnse: I truly believe in the words of GB Shaw: "There is no love more sincere than the love of food." It is the only art form that appeals to all of the human senses. One of the main reasons I decided to become a chef was to gain popularity and work to safeguard the lost traditions and trends of Bihar regional cuisine. I don't know about the legacy, but I'll feel accomplished if I can do it.