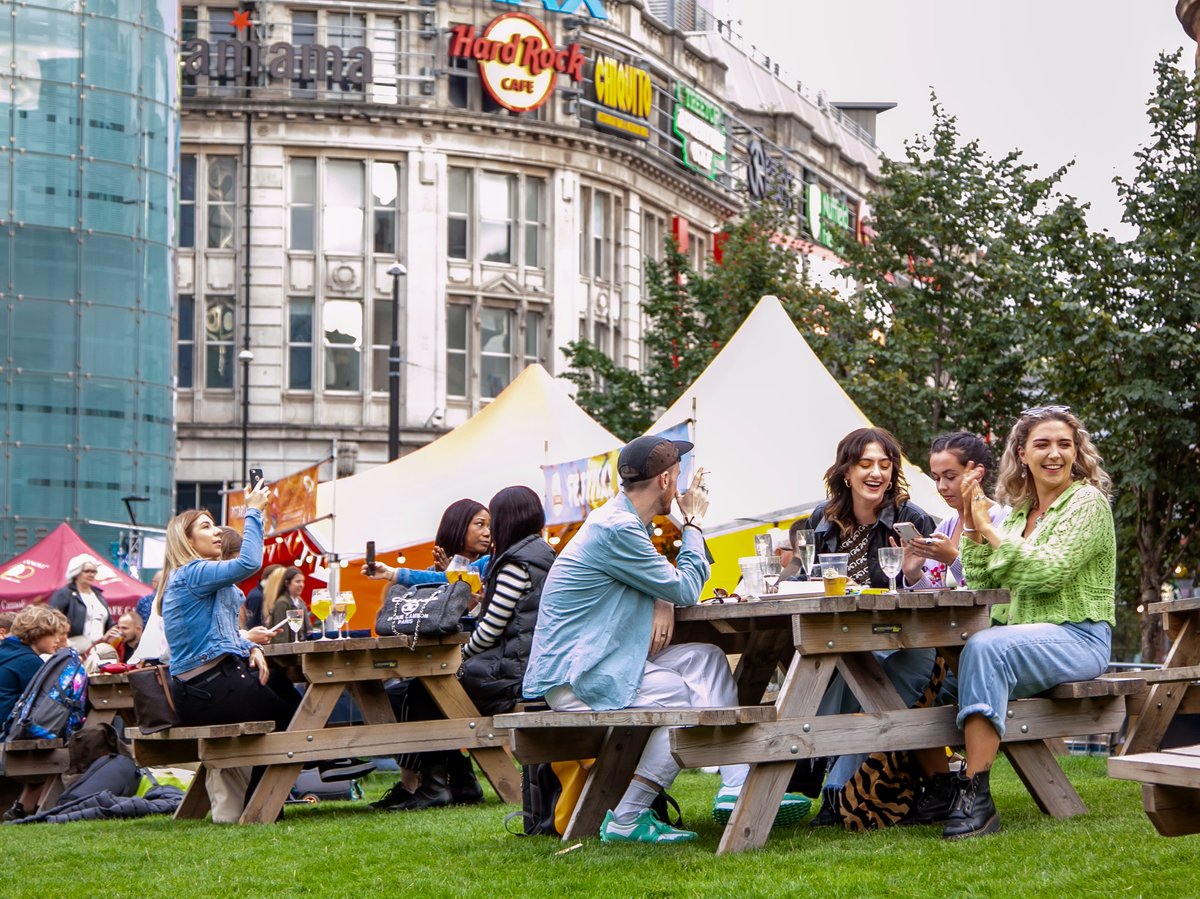 Festa Italiana: celebration of Italian cuisine and culture in Manchester
You could spend the August bank holiday weekend raising a glass to The good life in the gardens of the cathedral during the event – here is the program.
A little slice of Italy will pop up in Manchester city center over the August bank holiday weekend with the return of the Festa Italiana.
The weekend celebration of Italian food, drink and culture, which is free to enter, will take place in the Cathedral Gardens from Friday August 26th to Sunday August 28th.
Organizers promise a packed schedule with cooking lessons from celebrity chefs, feasts, family-friendly activities and live music, plus plenty of authentic Italian food and drink to tantalize the taste buds, of course.
Here's our guide to what's going on and how you can enjoy the good Italian life without having to brave the airport or jump on a long-distance international train.
What's happening at the 2022 edition of the Festa Italiana?
Festa Italiana is brought to Manchester each year by Italian restaurant and food company Salvi's and is inspired by the traditional festivals that take place across Italy.
One of the highlights of the event promises to be the party on Saturday August 27th. It will be an intimate Chefs' Table dinner featuring celebrity Italian chefs Gennaro Contaldo, Giancarlo Caldesi and Aldo Zilli, all well known for sharing their love of Italian cuisine and culture on TV.
Hosted by Salvi owner and festival chef Maurizio Cecco, who will also cook with Carmela Serano Hayes, it promises to be an evening of conversation and cooking that also includes an aperitif and plenty of fine Italian wine. Tickets for the party can be obtained here.
Masterclasses will take place throughout the weekend. The Friday August 26 program includes Maurizio Cecco and his daughter Sienna cooking at 1:30 p.m., and Giulia Martinelli showing how to master pasta at 3:30 p.m.
On Saturday, August 27, there will be a pasta masterclass by Maurizio Cecco at 1:30 p.m., followed by cooking demonstrations and signings by Gennaro Contaldo at 2:30 p.m. and Aldo Zilli at 3:30 p.m.
A masterclass at the Festa Italiana 2021
On Sunday August 28, Giancarlo Caldesi will cook and sign his books at 1:30 p.m., before Giuseppe Dell'Anno, winner of the Great British Bake Off, gives a masterclass at 3:30 p.m.
Carmela Sereno Hayes will also host Carmela's Kitchen throughout the weekend, with free hourly sessions teaching people how to make the perfect pasta.
There will also be an array of Italian dishes to sample, from the taste of Sicily at Café Cannoli to local guys Paul and Mike from I Knead Pizza, Lucky Mama's, Proove and Pasta Factory, while Salvi's will have a delicatessen.
T'arricrii will bring the essence of Sicily to the cathedral gardens with their arancini and fritto misto, while Café Azul will serve Kickback coffee, hot and cold drinks, snacks, cakes and grilled paninis all weekend. -end and Destination Donut will serve donuts.
On the drinks side, there will be everything from Gin Mare Capri and Gin Mare to Italian craft beers, Aperol spritzes and plenty of wine and prosecco along with a selection of soft drinks.
There will also be music, with Compagnia SoleLuna flying over Naples to perform its brand of Southern Italian folk-rock every day, as well as performances by local artists and bands including The Manchester Tenor and DJs who spin records every night.
Families can also take advantage of the Let's Grow Allotment, which is brought to Manchester by Ben Faulks of the CBeebies Mr Bloom's Nursery brand. The little ones will be invited to the ephemeral housing estate for a bit of gardening and childcare combining interactive play and discovery of nature. The Let's Grow Allotment show will run at 1pm, 2:30pm and 4pm each day over the weekend.