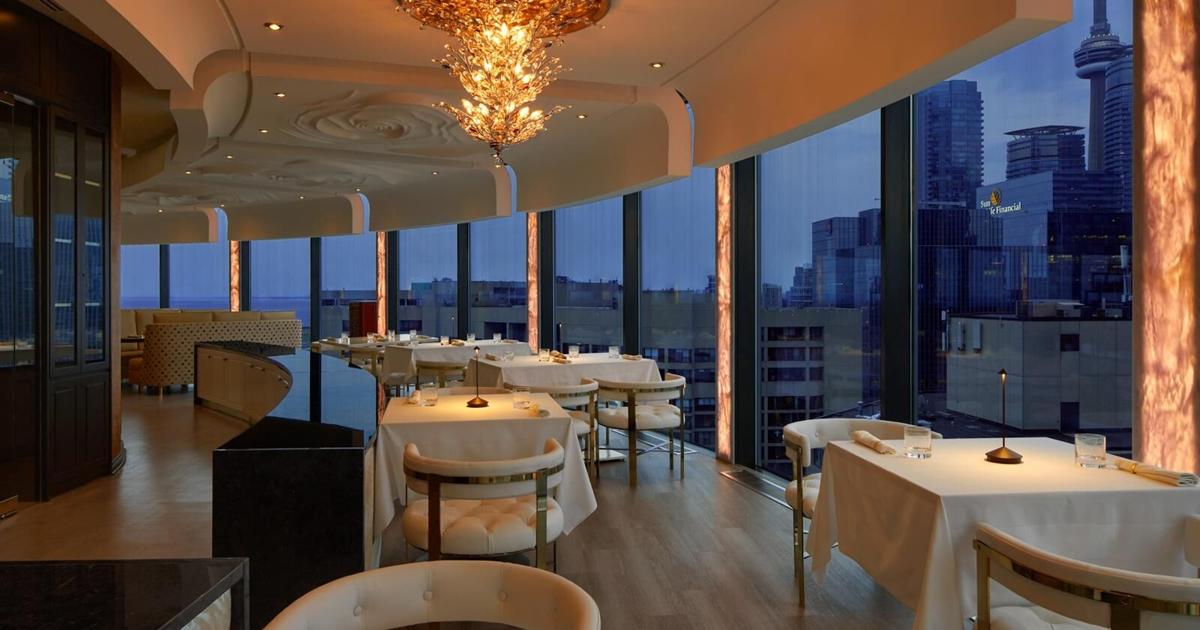 award-winning Italian restaurant in Toronto has a new location | New
Don Alfonso 1890 Toronto — recently named the best Italian restaurant in the world (outside of Italy) by 50 Top Italy — has opened its doors in the new North American restaurant on the 38th floor of Toronto's famed Westin Harbor Castle Hotel.
The new space – designed by international award-winning designer Nadia Di Donato – offers unparalleled 360-degree views of Toronto and Lake Ontario, enveloping an intimate and elegant 90-seat fine dining restaurant, according to a press release.
The temporary location of Don Alfonso 1890 at Casa Loma closed in April this year, according to a Facebook post by the restaurant.
"The new Don Alfonso space on the 38th floor of the Westin Harbor Castle Hotel is airy, sleek and modern in design. It's not just the visual effect of the city and the water view that catches the eye upon entering, it's the richness of the little details that captivate us," explained Di Donato, vice- Chairman and Creative Director of Liberty Entertainment Group.
Featuring the renowned cuisine of Chefs Alfonso and Ernesto Iaccarino and the fresh flavors of the Amalfi Coast, Don Alfonso 1890 is a globally recognized concept with locations in Sant'Agata, on the Amalfi Coast, Italy; Lavello, Basilicata, Italy; Helena Bay, New Zealand; Macau, China and Toronto.
Originally trained under the guidance of the chefs, Don Alfonso Toronto Executive Chef Daniele Corona and his team will recreate the Michelin experience in the new elegant and spacious open-concept kitchen, with fine menus featuring fresh ingredients, local and organic showcasing the award-winning dishes. created by his mentors at the original restaurant.
The restaurant remains the most authentic destination for Italian cuisine outside the homeland, where diners can enjoy the famous prix fixe menu recently named Meal of the Year 2022, Mulino – Caputo Award by 50 Top Italy.
Since opening in 2018, Don Alfonso 1890 Toronto has won numerous awards and accolades, including Best New Restaurant in the World and Tre Forchette (3 Forks) by Gambero Rosso, Best Italian Restaurant in Canada and Top 10 of All Restaurants in Canada 2020 from The List and Top 100 restaurants in Canada 2019 from OpenTable.